Brookfield Youth Travel Basketball
The BBA is dedicated to providing the youth of Brookfield the opportunity to learn and play competitive, team based travel basketball in grades 4/5 through 8. Teams participate in the FCBL, Fairfield County Basketball League.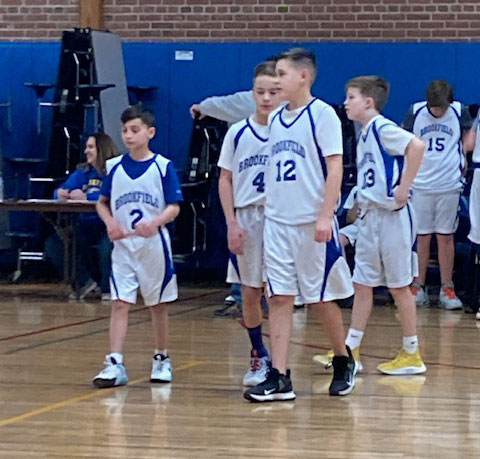 The BBA is part of the Fairfield County Basketball League which is one of the largest of its kind. Travel teams start practicing in late Oct. or early Nov. with most games being from late November through playoffs in early March. Teams have 2 ninety minute practices per week and can play 1 or more games per weekend on Friday/Saturday/Sunday. Typically teams play in the neighborhood of 20+/- games. Game travel is never more than one hour and usually far less. The BBA fields boys and girls teams in grades 4/5-8 depending on the number of players per grade. 
FALL & WINTER 2022-2023 Registration now Open
Brookfield Youth Travel Basketball League
Registration for Fall/Winter 2022-2023 season is now open! Free Tryouts will be held on October 17th at Whisconier Middle School.
5th & 6th Grade Boys – 5pm
7th & 8th Grade Boys – 7pm

Players must be Pre-Registered to attend the tryout.

For more season information or registration click below.
BBA is always looking for volunteers & new ideas - please join us. All are welcome!
Coaches needed for all ages
BBA is looking for volunteer coaches to teach kids basketball skills and teamwork.
Get player roster, schedule and results for upcoming and past games.